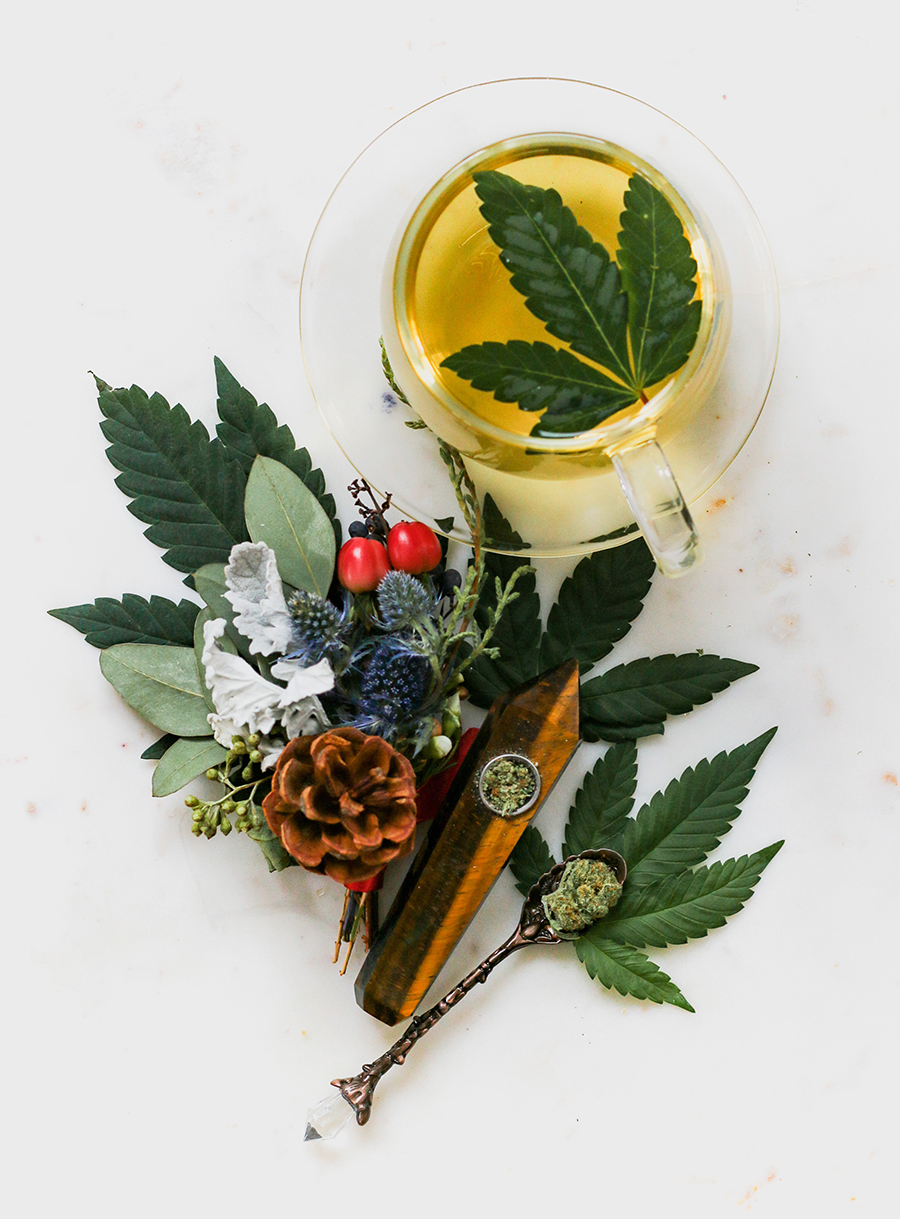 Cannabis carries a unique distinction as a versatile substance that has both medicinal and recreational applications.
From a layman's perspective, both medical and recreational cannabis industries appear to be very closely related, and to an extent, they certainly are. However, in terms of price, product access, and usage, the realms of medical and recreational cannabis use are very much different, with each industry occupying opposite ends of the spectrum.
It all goes back to the intent of use. Recreational cannabis is mainly used for enjoyment purposes, while medicinal cannabis is a legitimate form of treating health issues. Medical cannabis manages symptoms from various conditions such as chronic pain, neuropathic pain, anxiety, insomnia, and epilepsy. More severe ailments are also treated, such as cancer-related pain and chemotherapy-induced side effects such as vomiting, nausea, poor appetite, sleeping difficulty, and depression.
This article will outline the significant differences between the two industries while demonstrating all of the key advantages and benefits that the medical cannabis system has to offer.
Tax Deductions and Competitive Pricing 
1. Medical Cannabis is a Tax Deductible Expense
There is great news for medical cannabis patients. As tax season approaches, patients can claim their medicinal cannabis prescriptions as a deductible medical expense. As per the Canada Revenue Agency, cannabis and cannabis seeds purchased from an officially licensed producer under physician's orders can be written off as a legitimate medicinal expense.
This news is beneficial to medical patients as they can be paying anywhere from $7 to as high as $30 a day for their prescriptions. Costs can build up over time and this CRA-approved tax break will definitely help to lighten the financial load.
Visit the Canada Revenue Agency website for additional information.
2. No Retail Markup
Before reaching the consumer, recreational cannabis products must go through many tightly regulated production stages. The four main steps are cultivation, processing, storing, and packaging. Substantial retail markup occurs each time the product changes hands.
In the case of medical cannabis, there is less retail markup that happens as medical cannabis products aren't treated the same way as recreational products. Also, medical cannabis isn't subject to the volatile price fluctuations that arise from uncertain market conditions, supply, and purchase price from producers.
3. Insurance Coverage for Select Conditions
Many insurance providers such as Sun Life have started to offer group benefit plans that cover medical cannabis under a Healthcare Spending Account (HSA). Insured conditions may include:
1. Cancer with severe pain
2. Chemotherapy induced nausea and vomiting
3. Multiple Sclerosis with spasticity and/or neuropathic pain
4. Rheumatoid Arthritis with pain
5. HIV/AIDS with anorexia, neuropathic pain
6. Palliative care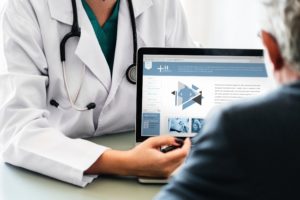 Here is a list of insurance companies that have provided the option of medical cannabis in their health coverage plans. Please note: this is not a comprehensive list:
1. Co-operators Life Insurance Co.
2. Medavie Blue Cross
3. Great West life
4. Sun Life
5. Green Shield Canada
4. Excise Tax Absorbed or Mitigated by Select Licensed Producers
An excise tax is a tax on goods applied at the point of manufacture, instead of at the end of the sale.
Canada currently imposes excise duties on beer, wine, spirits, tobacco products, and more recently, cannabis products. Additional excise taxes mean higher retail prices for the consumer, or in this case, medical cannabis patients. Excise tax can differ from province to province, but the default is $1 per gram or 10% of the sale prices, whichever is higher. However, with medical cannabis, the good news is that certain select licensed producers have chosen to absorb excise taxes.
5. Compassionate Care and Veterans Programs
Ultimately, medical cannabis exists to help people. Certain patient bases like veterans and other patients with financial burdens may not be able to afford the medication they need. That's why compassionate care and veterans programs exist – to provide these particular patients with affordable service.
Many veterans suffer from PTSD, and some from crippling opioid dependency issues and rely on medical cannabis as an effective means to cope with their chronic pain. Many vets are on fixed, rigid budgets that don't allow much in the way of medical cannabis spending. With more than just profits in mind, these compassionate medical cannabis programs give back to veterans and the underprivileged in a truly priceless way.
Product Accessibility
6. Products Are Always in Stock
In the lead-up to cannabis legalization in Canada, medical patients were worried that the substantial recreational demand would cause cannabis shortages.
This legitimate concern turned out to be correct as recreational demand did end up disrupting the medical cannabis supply allocated for patients. However, that was in the early days of cannabis legalization when supply uncertainty was a prevalent issue.
Since then, the cannabis ecosystem has stabilized with many licensed producers publicly committing to prioritizing medical sales over non-medical sales.
Health Canada has also approved more applications for cultivators, which will help balance out the scales of supply and demand. Cannalogue is an online e-commerce platform that connects patients to many licensed producers because having only one option is not really an option. Different products work for different patients. Visit us now and explore true freedom of choice.
7. Wider Scope of Products
Recreational users tend to typically gravitate more towards smokeable dried flower cannabis and edibles as their preferred form of consumption. Medical patients, however, prefer more user-friendly products that don't involve smoking.
To help as many patients as possible, the medical cannabis industry pioneered several innovative products such as cannabis oils, tinctures, topical creams, gel capsules, and extracts.
8. Support and Education Available to Patients
Careful research, up-to-date education, and patient focus are the foundational cornerstones of the medical cannabis industry. Medical patients are regularly assessed, evaluated, and monitored by healthcare practitioners. The recreational market has no such infrastructure put in place and places user responsibility squarely on the user. This lack of monitoring and education can lead to potential cannabis use disorders.
Finding the right cannabis product and strain is a delicate and highly individualized process that requires medical oversight. Keeping this in mind, Cannalogue combines unmatched product variety with the latest e-commerce technology and current education to give patients a full-service experience. Features like prescription tracking, dosing diaries, smart product searching, and exemplary customer service ensure patients are in great hands every step of the way.
9. Quality Ensured, Rigorous Health Canada Regulations
From cultivating, processing, housing to retail, medical cannabis undergoes exceptionally rigorous testing to ensure that it is of the highest quality before it reaches patients.
Mandatory testing for pesticides, bacteria, and other contaminants are conducted regularly. All cannabis products are subject to unscheduled inspections from Health Canada.
10. Fast Delivery Prioritized with Carrier Options
Canada's primary mail delivery service, Canada Post, enlists a devoted support team to assure that medical cannabis packages arrive at their correct destinations. Canada Post has been successfully shipping cannabis since 2013, so patients can be confident that their packages will come swiftly and securely.
For added peace of mind, Canada Post prioritizes pickups for medicinal cannabis as well as providing parcel tracking and secure drop-off locations. Upon delivery, recipients are subjected to a verification process where signature and proof of valid government-issued photo ID is required.
Usage
11. Can Be Used (Mostly) Anywhere As a Medical Patient 
Medical cannabis patients enjoy more freedom and flexibility regarding where they can responsibly consume their medication. Conversely, recreational users must abide by strict consumption laws that vary from province to province. For example, in Calgary, recreational users are not permitted to smoke or vaporize cannabis in any public area. Medical patients are exempt from this restriction.
As long as patients can present the necessary medical paperwork, they can medicate at work, at their residence, and in most public places except for parks, playgrounds and hospitals. Health Canada has not specified any legislative rulings on where medical cannabis patients cannot consume. However, considering all things, medicinal cannabis consumption must be appropriately carried out in good measure and away from children.

12. Medical Cannabis and Traveling within Canada
When traveling by car or plane, medical patients are allowed to possess significantly more cannabis than recreational users. By law, medical patients are permitted to carry up to 150 grams of cannabis, whereas recreational users are authorized to carry up to 30 grams. 
Please note that all cannabis products must be secured in the trunk of the car where no one in the car can use it. This added allowance also applies to flying domestically within Canada. Medical patients are permitted to carry up to 150 grams of cannabis, while recreational users are allowed 30 grams.
Traveling Internationally with Medical Cannabis
We do not recommend – under any circumstance – that anyone carries any cannabis on their person while flying outside of Canada, nor is it permissible to bring cannabis into Canada. This will result in serious criminal charges both at home and abroad. This rule even applies to flying to international countries where cannabis is legalized. Patients should know that there is always the chance of their flight being diverted to a country whose laws prohibit cannabis and may face stiff penalties.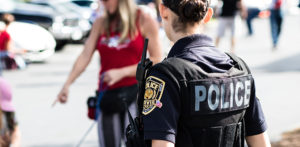 "Don't bring it in, don't bring it out." 
The above motto are words to live by. Don't bring cannabis across borders. This rule even applies to flying or driving to the United States. While it's true that while some U.S states have legalized cannabis, it is not legal at the federal level. Patients may be banned indefinitely from the U.S. if they are found bringing cannabis across the border.
13. Higher On-Person Possession Limit 
Recreational users may only carry up to 30 grams on their person at any given moment. However, medical cannabis patients are permitted to carry 150 grams.  The maximum allowance for medical cannabis patients is generally up to 5 grams a day, but in certain cases it can be even double that amount.
14. Higher storage limit 
Medical cannabis patients are permitted to possess up to 1875 grams of cannabis at their place of residence. This rule can vary over different provinces, but medical patients are generally allowed to carry significantly more in their homes than recreational users.
15. Higher growing limit 
Recreational users are only permitted to grow up to four plants where medicinal users are allowed to cultivate up to 25 plants. Also, medical patients can assign a certified grower to cultivate their cannabis supply for them.
The Final Word
The above wraps up the top benefits of the medical cannabis industry. It's abundantly clear to see why recreational users who are self-medicating should opt for a medicinal cannabis prescription instead.  Cannalogue's multi-store platform provides more licensed producers to shop and purchase from than any other pharmacy. Visit us today and enjoy the complete medical cannabis experience as it was intended.