This December, three new classes of cannabis products will be introduced to the market: edibles, extracts and topicals. This article will go over what topicals are and how they may be of use to medical cannabis patients.
Understanding Different Kinds of Topicals 
The second phase of recreational legalization begins this mid-December with the long-awaited arrival of cannabis-infused topicals. But before we jump into discussing medical cannabis topicals, let's break down what the term "topicals" actually means.
Topical is the general umbrella term used to describe any kind of oil, lotion or cream that is designed to be used on the skin. Many industries from cosmetics, pharmaceuticals and medical cannabis all utilize topicals in different ways and applications. Let's have a look.
Topicals in Cosmetics 
CBD-infused topicals have already caught on as a popular new trend in the cosmetics world. They are marketed as oils, creams and lotions with the expressed purpose of keeping the skin looking and feeling young, rejuvenated and healthy. Many of these beauty care products contain antibiotics, antiseptics, antifungals and anti-acne properties to further promote and maintain healthy skin. Such products come in many forms from sunscreens, moisturizers, balms and sprays.
The Beauty Industry Becomes Early Adopter of CBD-Infused Products
As the medical world started to uncover and understand CBD's many health properties, especially as an anti-inflammatory, the cosmetics world quickly capitalized on the current buzz and began producing CBD-infused beauty products en masse.
The newly minted union between the cosmetics industry and CBD made perfect sense given the fact that inflammation is often the main cause of unwanted acne, skin irritation, and skin aging. Cosmetic topicals continue to be a huge hit with consumers in North America and parts of Asia, like Korea and China. Currently, the financial forecast of CBD products in the Chinese market is valued at around $15 billion.
Today, one can visit giant retailers like Sephora, Ulta and The Body Shop and discover a plethora of CBD-infused and hemp seed oil-infused beauty and personal care products.
Difference Between CBD and Hemp-Seed Oil
It's very important to note that hemp-seed oil products are not the same as CBD-infused products. By law, hemp-seed oil products must not contain more than 0.3% THC. Due to its extremely low cannabinoid content, hemp seed oil doesn't fall under the jurisdiction of the Cannabis Act. Instead, hemp-seed oil is compliant under the Industrial Hemp Regulation and Food and Drugs Act and Cosmetic Regulations.
cosmetically-sold topicals that boast CBD and hemp-seed oil content are not the same as the cannabis-infused products set to arrive on December 2019. 
Topicals in Pharmaceuticals 
Topicals sold through pharmacies include a wide class of lotions, creams, gels, ointments and even transdermal patches. This topical class is intended to treat common skin conditions like dermatitis, psoriasis, eczema and allergic skin reactions. These topical medications can be divided into two main categories: over-the-counter topicals and medicated creams. Also available are topical pain relievers that are used to provide relief from inflammation in localized areas such as the ankles, knees and elbows.
Medical Cannabis Topicals 
The massive popularity surge of CBD has resulted in CBD being synthesized into convenient and increasingly user-friendly formats such as vegan gel caps, cannabis oils and oral sprays. Set to arrive in mid-December are cannabis topicals, which are cannabis-infused creams, lotions and oils that are intended to be applied to the skin to provide potential relief. These products may help improve or help to manage the following health issues:
Inflammation
Muscle soreness
Pain relief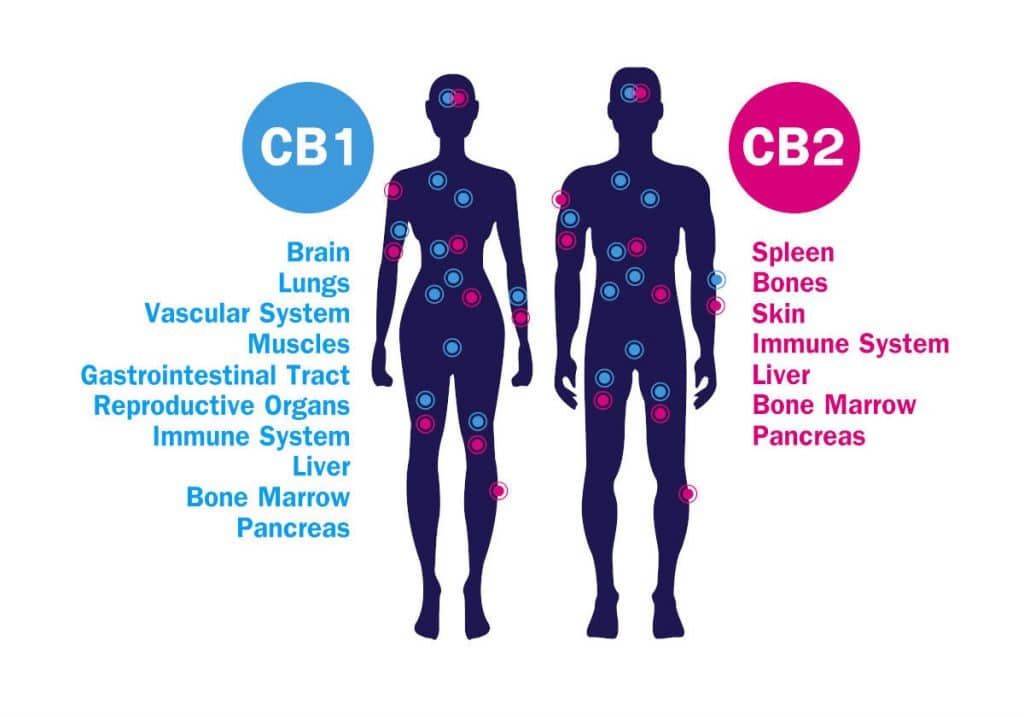 So How Do Topicals Work? 
Topicals work by interacting directly with our endocannabinoid system (or ECS for short). Existing in all mammals, the ECS is an intricate biological system that is comprised of endocannabinoid receptors located in the brain, organs, connective tissue, glands, immune cells and skin.
Understanding the Endocannabinoid System
The purpose of the endocannabinoid system is to maintain homeostasis or balance at a cellular level. The human body produces its own naturally-occurring cannabinoids that interact with endocannabinoid receptors to help self-regulate and maintain health and cellular function. It just so happens that cannabinoids derived from the cannabis plant are chemically compatible with the human body's own endocannabinoid system.
Possible Medical Uses for Topicals 
The skin – the human body's largest sensory organ – is a beautifully complex system comprised of sensory nerves, sweat glands, follicles, and immune cells. It's also brimming with cannabinoid receptors. The fact that our skin is teeming with endocannabinoid receptors explains why cannabinoids contained in topicals are able to generate such considerable effects. Possible potential uses for medical cannabis topicals may include:
Inflammation
Nerve pain
Arthritis
Joint pain
Muscle pain
Skin hydration
Menstrual cramps
Psoriasis
Dermatitis
Acne
Itching
Are Topicals Psychoactive?
Generally speaking, cannabis topicals will not produce the psychoactive effects generated from other consumption methods like vaporizing and other oral ways of ingestion. Despite the fact that cannabis topicals are absorbed through the skin, it cannot breach past the innermost skin layer and into the bloodstream.
However, transdermal patches that contain THC will, in fact, produce psychoactive effects. These are specialized adhesive patches that are applied to the skin and slowly release doses through the skin and into the bloodstream.
For medical patients seeking potential relief and do not wish to experience psychoactive effects, cannabis topicals are a welcoming option.
Potential Medical Value in Treating Psoriasis 
One of the more common skin diseases, psoriasis, is defined as the overproduction of skin cells. This results in the appearance of thick, silvery scales that can build up on the knees, elbows and scalp.
According to an academic article published in ScienceDirect, two researchers, Jonathan D. Wilkinson and Elizabeth M. Williamson discovered that cannabinoids have inherent anti-inflammatory properties. Key findings that emerged from this study indicated that several cannabinoids (THC, CBD, CBN, CBG) all hinder the excess production of skin cells, which in turn, can potentially aid with psoriasis.
CBD Topicals and Treating Acne
In a study published in the National Center of Biotechnology Information, researchers conducted experiments with CBD on human sebaceous gland function. Sebaceous glands are tiny glands on the skin that produce an oily substance called sebum that is intended to keep our skin lubricated. When skin makes too much sebum, it can lead to acne.
During the course of this experiment, researchers discovered that CBD suppressed oily sebum production, as well as exhibited anti-inflammatory effects.
Quick Facts about Upcoming Topical Cannabis Products 
Maximum of 1000 mg of THC per topical package
Topical products will not contain any nicotine or alcohol
Topical products are intended to be used on the skin, hair and nails
Topicals products are not intended for use in and around eyes or on damaged skin
Topical products will arrive in plain-looking and child-resistant packaging.
Topical product packaging will have appropriate health warning messages and standardized cannabis symbol for products containing THC
We hope you've learned more about topicals and its many applications.
Are you curious about our medical cannabis products? Learn more by visiting Cannalogue!