The cannabis industry has one of the more unique job specializations as it continues to gain momentum in our time. There is an increased demand among cannabis brands to fill key roles in their companies to keep up with the competitive market.
There are various departments in the cannabis industry and each one has specific requirements. The greatest challenge that companies are facing is finding someone with the right qualifications to work in the cannabis industry rather than just finding someone with the right credentials.  Most companies look for people who have experience but also an intricate knowledge of cannabis culture and the behaviour of cannabis consumers. Having both these qualities is optimal for employers.
Because it is a fast-paced industry, the job market is constantly changing with varying demands. Administrative jobs are typical of an emerging or rapidly expanding company. Production jobs are always on demand in the cannabis industry.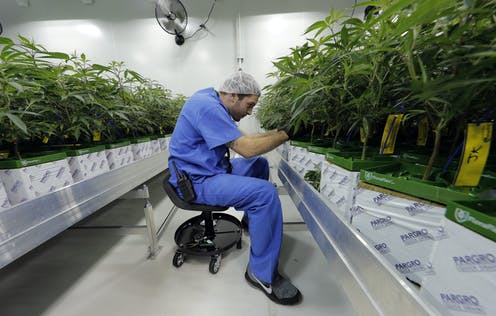 Growing, Cultivation, and Production Jobs
As more licensed medical cannabis producers shift into cannabis production, the demand for jobs such as growers, QA, and other production-focused jobs is always growing.
Quality Assurance (QA) Associates
If you're a Quality Assurance (QA) associate for a food manufacturer, you'll already have transferable skills because this job also requires performance under strict regulations set by Health Canada.  A QA candidate should be able to follow procedure according to the government framework as well as work well with growers. They are primarily responsible for ensuring compliance with the Cannabis Act and Regulations and Good Production Practices (GPP).
QA associates ensure that cannabis products are produced, packaged, labelled, stored, sampled, and tested in accordance with Cannabis Regulations, GPP, and Standard Operating Procedures (SOPs).  They ensure that SOPs are properly implemented, as well as creating and revising them if necessary.  They oversee compliance with sanitation, equipment, and pest control programs.  They support continuous quality improvement by reviewing and investigating quality complaints.  Some of them also manage employee training and develop the training materials.
Most QA associates have an undergraduate degree (Bachelor's Degree in Biology, Chemistry, Food Science or equivalent). Cannabis experience is usually not required as most companies provide training.  Salary range for this position is from $53k to $73k. As most of the cannabis jobs, security clearance by Health Canada is required.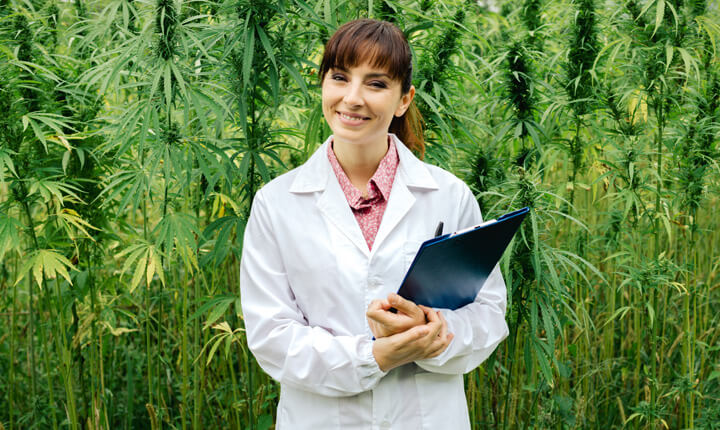 Grower
Growers are responsible for the coordination of work to ensure the successful production of crops according to schedule. They establish and maintain the ideal plant environment to have the most crop yield. As a grower, they develop and review all the production SOPs and ensure that everyone on the team are trained in climate control, irrigation, and fertigation. They also need to ensure that the production leads to the best product quality, taking care of the pest management protocols, selecting phenotypes, and maintaining grow room sanitation protocols. They also need to manage that the cultivation area follows the best guidelines and adheres to the Safety, Health, and Environmental policies.
A Horticulture or Agronomy Certificate or Diploma is required to be a grower. They also need to be familiar in the operation of climate control and irrigation systems and have experience in the latest production methodologies and industry software for production management, recording, and monitoring. In addition to the security clearance, they need to have a proficient understanding of Cannabis Regulations compliance and application in relation to plant operations. The salary range for this position is $50k-$80k depending on experience.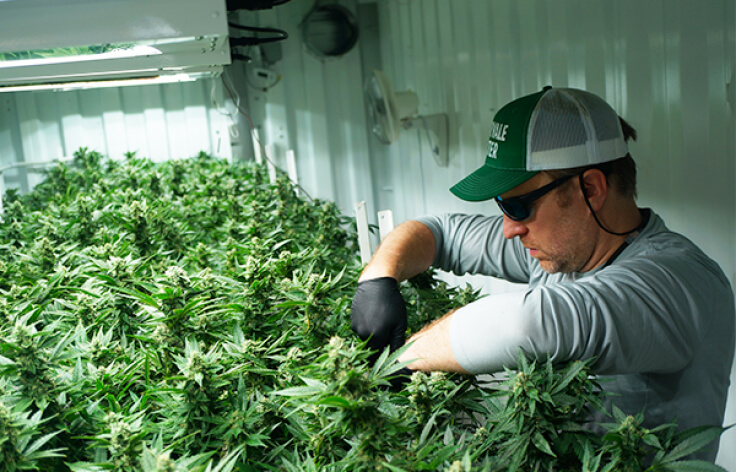 Extraction Technician/Oil Refinement Associate
Extraction Technician, also called Oil Refinement Associate, is responsible for the production tasks of the oil extraction process from cannabis. They calibrate and maintain the equipment involved in cannabis oil production. To be an extraction technician, you'll need experience in a pharmaceutical laboratory setting, including analyzing experimental data and documenting the results.
Most companies are looking for individuals with experience in GLP, GMP, ISO 9001 or ISO 17025 environment and with supercritical CO2 extraction. Their salaries range from $28k-$80k depending on experience and the company. This job can be physically demanding as it requires operating machinery. However, there is plenty of opportunities to move up the ranks but you'll need to have the experience leading team members and being able to coach and mentor team members.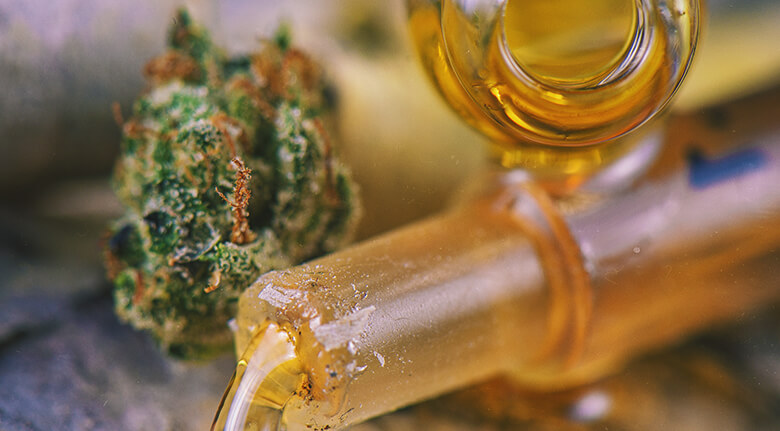 Cannabis Research Jobs
R&D Technologist
With the usage of cannabis on the rise, more research is needed to determine the beneficial and detrimental effects of cannabis. The R&D technologist works closely with the company to develop formulation, products, and process. They perform experiments and data analysis and they document the experimental observations of their research. They need to have knowledge of the pharmaceutical, food, and beverage industries.
Most R&D Technologist require a Bachelor's Degree in science or engineering, with having a Master's Degree as an asset. Most companies look for candidates with experience in the cannabis industry. They also need to be able to interpret data using the analytical testing methods and write high-quality technical documents.  They need to have a strong attention to detail with an ability to stay on track. As with other cannabis jobs, they need to have a working knowledge of the Health Canada Regulations and GMP/ISO/ICH procedures. The salary range for this position can be from $38k-$83k depending on experience.
Laboratory Assistant
With the development of new cannabis products, research is needed to create the best product and give the company an edge against its competitors. As a laboratory assistant, they perform testing and analysis on in-process and finished products using microscopy methods. They perform moisture content analysis and raw material identification by FTIR spectrometry.
To be a laboratory assistant, you'll need to have prior research experience and having a College or University degree in biology, chemistry, biotechnology, biochemistry, or other related scientific discipline is preferred. You'll need to have experience working in a laboratory setting and able to complete documentation of the experiment results. Experience in a GMP manufacturing environment is an asset.  Salaries for this position range from $42k to $58K.
Formulation Technician
The Formulation Technician leads the development of stable and robust cannabis formulations in the laboratory. They evaluate formulations by organoleptic trial as well as thermo, oxidative, and photostability. They reformulate existing products for product improvements and conduct shelf life studies on new formulations.
A Bachelor's Degree is the minimum requirement, and preferably in Chemistry. They need to have the knowledge of formulating emulsions and suspension products including molecular encapsulation. They also need to have a working knowledge in physical testing and analytical methods. Like the R&D Technologist, experience in a GLP or ISO setting is an asset and the salary range for this position is $35k to $54k.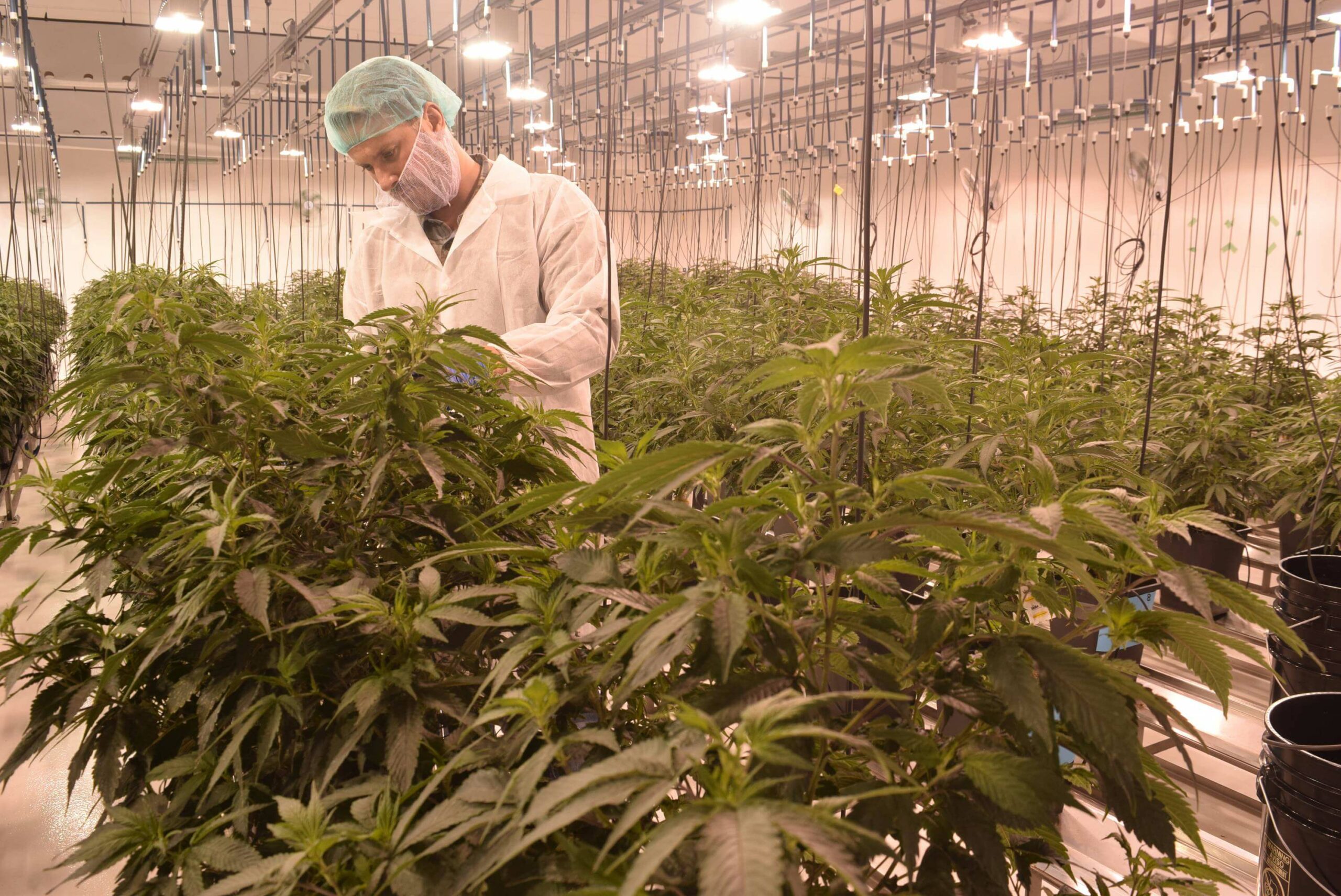 Cannabis Jobs in Operations
Store Managers
Store managers oversee the daily operations of a store, making sure it runs smoothly. They also manage the sales teams, creating strategies to give the best experience to customers. They are responsible for building that team and training them to better deliver customer service.
To be a store manager, however, requires managerial experience, usually in a retail industry. They need to be able to analyze product sales and drive the store to profitability. They need to lead new ideas and initiatives to drive sales and retain the customer base. In large cannabis companies, they manage the daily operations of a store and makes sure that it adheres with the vision of the corporate office.
At minimum, they can earn $65,000 a year and many get a bonus on top of that based on the store's sales. There are also plenty of opportunities to manage multiple stores in several locations.
Procurement Specialist
As the company grows, the demands for goods and services needed also increases and it is the main duty of the Procurement Specialist to obtain the needed supply. They work closely with customers and stakeholders to understand the spend requirements and trends in order to maintain the supply chain and avoids shortages. They track orders, form system lead times, and manage delivery schedules and the associated costs. They analyze the spending patterns of the company and they look for methods to save costs. They participate in product development activities to find suppliers and maintain relationships with them.
Procurement and Supply Chain Management background are necessary to be a Procurement Specialist. They will need to have the knowledge of sourcing requirements and practices. Most companies look for 2 to 3 years of related work experience. Like other cannabis jobs, they need to be to have knowledge of the cannabis industry.
Medical Cannabis Patient Educator
Most of the medical cannabis clinics offer effective treatments for many chronic health conditions such as pain, anxiety, sleep disorders, PTSD, and another conditions. Medical Cannabis Patient Educators provide patients with high-quality medical assessments and educational support. In a clinic setting, they address patient concerns and gather detailed patient history. They communicate with patients for their medical cannabis prescription questions and ensure that they understand how to use and order cannabis for their treatment. They work closely with the clinical team to provide care to patients.
A degree in practical nursing is preferred to be a Medical Cannabis Patient Educator. They must have experience in the healthcare industry and they are able to provide excellent customer service. They need to be able to function and work in a fast-paced environment while also providing the best care as possible to patients.
Marketing and Sales Cannabis Jobs
Cannabis jobs in marketing and sales are key roles in the cannabis industry. They need to be able to get their names and products out to the retailers and consumers and ideally shift into the larger market. Some of the common jobs include:
Social Media
With the advent of technology, social media becomes the main way of advertising and one of the cannabis jobs available is Social Media Marketing Specialist. They create social media strategies and implements solutions based on knowledge of analytics, online trends, and targeted communications. They create rich and engaging content and connect with customers online. They develop a social media presence and manage the analytics and work accordingly to reach as many people as possible.
They need to have an advanced knowledge of different types of social media. With this role, they must have a passion for creating interesting and engaging original web content. They also need to have strong digital design skills and creative visual sense. They need to show expertise in strategy, execution, and management of social media campaigns. They also need to have excellent written communication skills and business relationship skills. A social media marketing background is also an advantage in getting this cannabis job.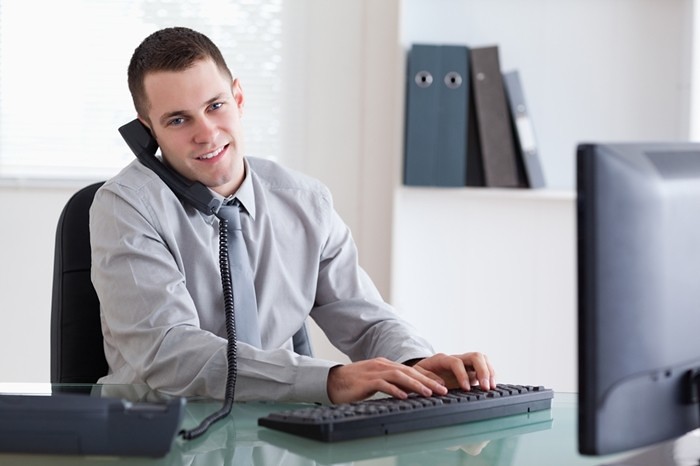 Account Manager
An Account Manager's main responsibility is to manage a portfolio of retail accounts and maintain ongoing client relationships. They work alongside new clients to determine their needs and objectives by devising and implementing strategies to achieve their goals.  They are also responsible for taking in prospective accounts and develop new business opportunities.  They assist with the onboarding of new suppliers and clients.
As an account manager, they also facilitate product demos, vendor days, and participate on conferences to promote the company.
Business Development Manager
As a Business Development Manager, you'll be responsible for growing the business by identifying new business opportunities and optimizing current relationships with partners. They maintain and establish long term relationships with clients and ensure alignment between market opportunities, business development activities, and operational capabilities.  They identify new service opportunities and they build partnerships with clients to maximize profitability. They work with product teams and identify any product modifications to be suitable to the emerging market.
A post-secondary degree in Business, Commerce, or related is required to be a Business Development Manager.  You'll need to demonstrate experience and understanding of the processes involved in supply chain, inventory, retail, and customer service. Depending on experience, the salaries for Business Development Manager can range from $74k to $125k.
Current Cannabis Job Prospects
The job openings from the Cannabis industry have increased after the legalization of cannabis and job searches have more than quadrupled. It is currently a candidate market as opposed to an employer market. The most sought-after candidates are people who have the intricate knowledge of cannabis culture and with enough experience for the position.
Cannabis will continue to be one of the most prominent growth sectors over the next number of years and the opportunities are growing everyday. Many more cannabis jobs will be created and because it is a new industry, candidates with cannabis experience are much more in demand.